As a finale to our first, ever CME Week, the WCUI CME Division hosted leading experts in musculoskeletal ultrasound including author, professor, and radiologist, Dr. Jon Jacobson – University of Michigan, Jeannine Noble – MSK expert and lead instructor for WCUI, Matt Weiss – Butterfly, Director of Strategic Clinical Sales, and Jasmine Rockett – POCUS Academy, Deputy Director of POCUS certification.  
"It helped reinforce what I told them (the patients) was going on in their shoulder, they could see it and trust it more." –  Physcial Therapist at Rock Run Physical Therapy
From Webinar to POCUS MSK Course
The webinar: Introduction to MSK, brought 72 learners from various backgrounds, geographic areas, and organizations. The feedback from learners led our division to launch a Virtual MSK course utilizing Canvas classrooms, Zoom live lectures, and Butterfly proprietary technology known as Teleguidance for virtual lab. Relying on past learners, referrals, and word-of-mouth awareness, WCUI CME Division focused on what we believe is the core to a successful program:  
People: A lead instructor who is well-versed in didactic and hands-on instruction while being clinical experts in the subject and their field

 

Personalization: Favorable learner to instructor ratio, multi-pronged approach to content delivery, individualized pathways to achieve each learner's goal(s)
Partnership: A commitment on both sides to provide and receive continuous education and build the skill set necessary to elevate patient care

 
The result? SOLD OUT. The March cohort included physical therapists, chiropractors, and a physician assistant. Given the virtual nature of the course, our learners came from 3 different states with the ability to learn from the comforts of their home or clinic. The course was separated into two Saturday sessions and included learning and practicing protocols on various anatomy. 
The schedule:
Day 1: Upper Extremity:
Day 2: Lower Extremity 
With POCUS MSK, "I'll be able to better identify tissue changes to help guide plan of care as well as provide patient information about their health status" –  Physical Therapist at Tanana Chiefs Conference
 Our upcoming MSK trainings include a virtual POCUS MSK Course on July 10th and 22,  another virtual course in September, and an advanced hands-on course in the Fall.
Additional information about the WCUI CME Division can be found on wcui.edu/cme. Set up a 1-on-1 information session here with our WCUI CME division leaders to find out more about our Virtual and In-person POCUS MSK training and additional programs available to improve your practice. 
Earlier this year, the WCUI Smith Library was 1 of only 50 institutions around the country chosen to participate in the 'Lift Every Voice: Why African American Poetry Matters' grant. The Lift Every Voice grant is a national public humanities program dedicated to enhancing appreciation of the extraordinary range and richness of the 250-year-long African American poetic tradition. The focus is to provide a voice and discover what African American poetry can tell us about American history, our national identity, and how we can build on the work of earlier generations to improve our world today. Representing Los Angeles, WCUI joins New York, Atlanta, Chicago, Kansas City, and public institutions around the country in offering two free public events. 
The first of the two sponsored events will be held on Wednesday, October 21, 2020, from 1:30 – 3:00 pm PST, in a live Zoom webinar. In part one, spoken artist, Michael D. McCarty will guide a 1.5-hour reading and discussion "Ode to Herb Kent" (2015) written by poet and R&B singer Jamila Woods. The poem reflects on Herb Kent, "the longest-running DJ in the history of radio" and is set in Chicago where our webinar speaker, Mr. McCarty, was born and raised. Register today join! 
Register here and join us on Wednesday, October 21st at 1:30 pm PST: https://wcui.zoom.us/webinar/register/5015984792590/WN_rcJ9OFd1Ssyul1Mb9XNc6Q 
The Lift Every Voice program will stimulate discussion about family and community service to stress the importance of volunteering in communities and its subsequent benefits. The event is complimentary and open to the public and all WCUI campuses, students, staff, faculty, and friends so please feel free to share with others who may be interested!
Meet the Speaker: Michael D. McCarty
Michael D. McCarty has been telling stories for almost three decades. Michael's multicultural stories reveal the struggles, joys, triumphs, and beauty of African and African-American history and culture, urban legends, international folk tales, historical tales, stories of science, spiritual stories, and stories of the brilliant and absolutely stupid things he has done in his life, in order to inform, educate, inspire and amuse communities at schools, libraries, and prisons. We are thrilled to have him lead this program alongside the WCUI Smith Library and hope to see you there! 
This program is part of Lift Every Voice: Why African American Poetry Matters, a national public humanities initiative of Library of America presented in partnership with The Schomburg Center for Research in Black Culture with generous support from The National Endowment for the Humanities, The Andrew W. Mellon Foundation, and Emerson Collective. 
To learn more about the Lift Every Voice programs visit: https://www.africanamericanpoetry.org/ 
 Stay tuned for information about Part Two of the Lift Every Voice program at WCUI on Wednesday, November 18th! For questions about the event, please email cat.herzon@wcui.edu 
GAIN TWO CME CREDITS & REGISTER TODAY!
WCUI is hosting another LIVE webinar and CME opportunity on Wednesday, June 17th, 2020 at 3:00 pm PST. This webinar is a focused lecture on the 4-chamber heart and its complexities followed by a case study analysis of hypoplastic left heart syndrome (HLHS), a detailed discussion of the pathology. This CME course is approved by SDMS for 2.0 SDMS credits and Registration is FREE!
 The webinar is a great opportunity for Diagnostic Medical Sonography and OB/GYNs who are interested in reviewing the importance of the fetal heart views and gain additional knowledge through a case study on hypoplastic left heart syndrome (HLHS).
To sign up, register for the webinar in advance! After registering, you will receive a confirmation email containing information about joining the webinar.
WEBINAR DETAILS:
When: June 17, 2020, 3:00 PM Pacific Standard Time
Topic: Anatomical Cardiac Survey – The Four Chamber View; Case Study Analysis of Hypoplastic Left Heart Syndrome
CME Credits: 2.0 SDMS credits
Register in advance for this webinar, by following this link: https://wcui.zoom.us/webinar/register/7015913976591/WN_UGG0XKHfTa6QYzNNrMzi4w 
MEET THE GUEST SPEAKERS
See our video on IGTV introducing Amy and Jason and learn more about the upcoming webinar!

Amy Zazzerra, OB, FE, RVT
Amy Zazzera is a Registered Diagnostic Medical Sonographer at SanTan Perinatal. She attended Gateway Community College in Phoenix, Arizona, where she received her Associates in Applied Sciences (AAS) in May 2017. Her current registries include Obstetrics and Gynecology, Fetal Echocardiography (FE), Vascular Technology (RVT), and Abdomen/Small parts. 
Amy received her first position as a sonographer in Maternal-Fetal Medicine. She worked at a very busy clinic in downtown Phoenix where she developed a passion for high-risk obstetrics. Here, she worked to earn certification in CLEAR Cervical Length, Nuchal Translucency, and Nasal Bone.  As her experience grew, so did her fascination with the fetal heart and its complexities. By the end of 2019, she earned her credential in fetal echocardiography. She enjoys working with and continuously learning from her perinatologist, colleagues, and patients. 

Jason Grabham, RDCS, FASE
Jason Grabham is a cardiac sonographer registered in pediatric, fetal, and adult echocardiography.  He began his career at the University of Kentucky Medical Center and has spent nearly 30 years in the field. Jason's clinical experience includes leading large, nationally ranked echocardiography programs including Phoenix Children's Hospital and the Cincinnati Children's/Kentucky Children's Joint Heart Program in Lexington.
Throughout his career, Jason has focused heavily on programmatic and community outreach development, quality improvement, and sharing his passion for delivering the highest quality imaging for patients with congenital heart disease.  He is also a reviewer for the Intersocietal Accreditation Commission for pediatric and fetal laboratories and is a Fellow of the American Society of Echocardiography.
Jason has shifted his passion from delivering quality patient care into helping to develop and inspire the next wave of sonographers in his new role as Director of Externship for WCUI's Phoenix campus.
GAIN SDMS CME CREDIT & REGISTER FOR THE WCUI WEBINAR TODAY!
WCUI is hosting another LIVE webinar and CME opportunity on Friday, May 15th, 2020 at 12:00 pm AZT. This webinar is designed to develop the technical and cognitive skills required to perform venous insufficiency ultrasound evaluations and/or for assisting patients with treatment/disease management. This CME course is approved by SDMS for 1.50 SDMS credits and Registration is FREE!
The webinar is a great opportunity for Diagnostic Medical Sonography and Cardiovascular Sonography Alumni, and DMS, Cardiovascular and Vascular Sonographers who are interested in expanding their vascular sonography knowledge.
See the details below to register for the webinar in advance! 
ABOUT THE WEBINAR SPEAKER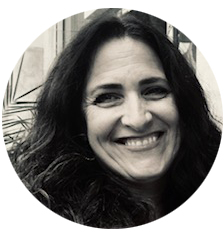 Laurie Bentson, MHA, RVT, RDMS is a sonographer registered in vascular and abdominal ultrasound. She attended the Oregon Institute of Technology and developed her vascular scanning skills while serving patients for 20 years at Banner University Medical Center-Phoenix campus. During her tenure, she managed the ultrasound team performing high-risk OB; supporting organ transplant services, vascular and cardiac surgeons, NICU, a stroke center, and a robust interventional radiology team to include ultrasound guidance procedures. Laurie furthered her education by obtaining her Master's degree in Healthcare Administration and was promoted to Senior Manager, serving two additional major medical centers within Banner Health.
Throughout her career, Laurie has had the opportunity to develop students and seasoned technologists by sharing her experiences and enthusiasm for diagnostic imaging and most important, patient care. She continued working as an adjunct lab instructor, serving on multiple steering committees and the advisory board for the ultrasound program at Gateway Community College for much of her career. Laurie contributed to the development of structured reporting of vascular ultrasound findings to improve the quality of the documentation and standardize ultrasound imaging.  She has also successfully managed accreditation and reaccreditation processes for all imaging departments to include Mammography Quality Standards Act (MQSA), American College of Radiology (ACR), and Intersocietal Accreditation Commission (IAC).
Most recently, Laurie made the career choice to immerse herself in ultrasound once again through WCUI, where she serves as Clinical Lab Director – restructuring lab environments to mirror clinical spaces and maximize learning opportunities.
WEBINAR DETAILS:
To sign up, register for the webinar in advance! After registering, you will receive a confirmation email containing information about joining the webinar.
You are invited to a Zoom webinar.
When: May 15, 2020 12:00 PM – 1:30 PM Arizona Time
Topic: Venous Insufficiency
CME Credits: 1.50 SDMS credits
Registration Link: https://wcui.zoom.us/webinar/register/WN_4Y7cTlczRfSYY_2v6hIkwA
GAIN CME* CREDIT & REGISTER FOR THE WCUI MRI WEBINAR TODAY!
WCUI is hosting a LIVE webinar and CME opportunity on Thursday, April 16th, 2020 at 4:00 pm AZT. SDMS (Society of Diagnostic Medical Sonography) has approved the webinar for CME credit! The webinar will cover brain cross-sectional anatomy, including, explaining the sectional anatomy landmark approach, describing major divisions of the brain, and more!  The registration fee is waived for current WCUI students, alumni and affiliate partners.
This webinar is a great opportunity for MRI Alumni in need of registry review and Diagnostic Medical Sonography Alumni who are interested in pursuing the pediatric registry exam.
ABOUT THE WEBINAR SPEAKER
John P. Lampignano is an Associate Professor in the Department of Radiologic Sciences at Boise State University. For 35 years, John taught in the Medical Imaging program at Gateway Community College in Phoenix, Arizona. John performed radiography for the Arizona State University Sports Medicine department for 10 years and was the lead technologist for the Arizona Cardinal Football team for 25 years. John Lampignano is also the co-author of "Radiographic Positioning and Related Anatomy", which is going into its 10th edition this year.
John earned his Academic Associate of Science in Radiologic Technology from Gateway Community College, his Bachelor of Science in Education from Weber State University, and his Masters in Education in Educational Technology from Arizona State University.  He was awarded his ARRT credentials in Radiography and Computed Tomography.
WEBINAR DETAILS:
To sign up, register for the webinar in advance! After registering, you will receive a confirmation email containing information about joining the webinar.
You are invited to a Zoom webinar.
When: Apr 16, 2020 04:00 PM Arizona
Topic: Brain Cross-Sectional Anatomy
Register in advance for this webinar:
https://zoom.us/webinar/register/WN_chAlXc0rSE-kEksSweDl5w