October marks Medical Ultrasound Awareness Month #MUAM which is held annually to spread awareness of the important role sonographers play in the medical community. The goal is to educate the public about medical ultrasound and its many uses throughout a patient's life. Many people in our community do not realize that ultrasound is utilized in all parts of your life to assess patients from head to toe.
Sonographers are the doctor's eyes. The images they produce can help detect and diagnose life-threatening diseases. Sonographers are there for their patients during the highs and lows of their healthcare journey. From OB to echo, abdominal to musculoskeletal, and beyond, sonographers have impacted someone's life and health.
Ultrasound and the Heart
Ultrasound can be used as a diagnostic or screening tool to confirm medical disorders such as issues in the heart. Echocardiography (heart ultrasound), also known as ECHO, is a common way to evaluate the overall function of the heart. It is used to evaluate the flow of blood through the chambers and valves of the heart. It also assesses the strength of the heartbeat and the volume of blood pumped through. Doppler ultrasound echocardiography is often used for the following:
Heart valve problems, such as mitral valve prolapse or aortic stenosis
Congestive heart failure
Blood clots due to irregular heartbeats such as in atrial fibrillation
Abnormal fluid collections around the heart, such as pericardial effusions
Pulmonary artery hypertension
Ultrasound is also useful in testing and detecting problems with most of the larger bloodvessels in the body. Using Doppler Ultrasound Technology, the flow of blood through the vessels can be observed and measured. The narrowing of vessels (stenosis) or widening of vessels (dilatation/aneurysms) can be detected. Ultrasound testing of blood vessels includes:
Carotid Ultrasound
Abdominal Aorta Ultrasound for Abdominal Aortic Aneurysm
Blood clots in veins
Musculoskeletal Ultrasound
A Musculoskeletal (MSK) Ultrasound is a specialized exam that looks specifically at your muscles and joints. MSK ultrasound technologists have special training in looking at muscles, some ligaments, nerves, and tendons. MSK ultrasound is particularly helpful in the diagnosis of orthopedic and sports injuries, such as rotator cuff tears, and chronic conditions, such as rheumatoid arthritis. Sometimes, pain or injury is triggered by movement, which cannot be captured in a static image. Ultrasound is performed in real time and can provide unique information that cannot be detected by any other imaging method. MSK ultrasound is used to diagnose a wide range of injuries and chronic conditions, including:
muscle tears
tendonitis
bursitis
joint problems
rheumatoid arthritis
and masses such as tumors or cysts. 
Vascular Ultrasound
Sonographers can also specialize in vascular ultrasound, which evaluates the body's circulatory system. Oftentimes, sonographers will utilize Doppler Ultrasound Technology. Doppler ultrasound will be used to observe and measure the flow of blood through the vessels. Vascular ultrasound is often performed to:
help monitor the blood flow to organs and tissues throughout the body.
locate and identify blockages and abnormalities
detect blood clots (deep venous thrombosis (DVT) in the major veins of the legs or arms.
evaluate the success of procedures that graft or bypass blood vessels.
determine if there is an enlarged artery or aneurysm.
evaluate varicose veins.
In children, vascular ultrasound is used to:
aid in the placement of a needle or catheter into a vein or artery to help avoid complications such as bleeding, nerve injury, or pseudo-aneurysm.
and evaluate a connection between an artery and a vein which can be seen in congenital vascular malformations and in dialysis fistula.
Abdominal Ultrasound
Abdominal ultrasound is used to view structures inside the abdomen, such as:
Blood vessels in the abdomen
Gallbladder
Intestines
Kidneys
Liver
Pancreas
Spleen
An abdominal ultrasound can help your doctor evaluate the cause of stomach pain or bloating. It can help check for kidney stones, liver disease, tumors, and many other conditions.
Obstetrics/Gynecologic and Pelvic Ultrasound
Obstetrics and gynecologic ultrasound, while known by many to evaluate a pregnancy, can also assess and produce images of the bladder, uterus, fallopian tubes, cervix, and ovaries. Ultrasound images can be used in gynecologic care to diagnose and help treat many diseases and conditions in the pelvic region.
Ultrasound probes come in many different shapes and sizes. In this part of the field, some transducers are used on the skin of a woman's abdomen, while others are placed inside the vagina by utilizing a transvaginal ultrasound. Transvaginal ultrasound allows the sonographer to get the transducer close to the cervix, uterus, and ovaries which will produce more detailed images to be created.
Ultrasound can also be used to evaluate the:
uterus
bladder
prostate
cysts
kidney or bladder stones
tumors
fibroids
pelvic pain
We are just touching the surface with the use cases of ultrasound and every day there is advancement in the medical field to utilize safer medical imaging alternatives like ultrasound. The number of sonographers needed to support these advancements and support patients will continue to grow. If you've considered a career in sonography, now is the time to pursue it! There is a place in the field for everyone, from sports medicine, children, heart specialists, abdomen, OB/GYN, and more.
GAIN SDMS CME CREDIT & REGISTER FOR THE WCUI WEBINAR TODAY!
WCUI is hosting another LIVE webinar and CME opportunity on Friday, May 15th, 2020 at 12:00 pm AZT. This webinar is designed to develop the technical and cognitive skills required to perform venous insufficiency ultrasound evaluations and/or for assisting patients with treatment/disease management. This CME course is approved by SDMS for 1.50 SDMS credits and Registration is FREE!
The webinar is a great opportunity for Diagnostic Medical Sonography and Cardiovascular Sonography Alumni, and DMS, Cardiovascular and Vascular Sonographers who are interested in expanding their vascular sonography knowledge.
See the details below to register for the webinar in advance! 
ABOUT THE WEBINAR SPEAKER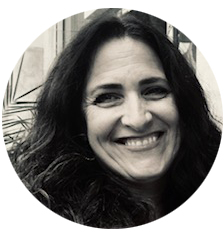 Laurie Bentson, MHA, RVT, RDMS is a sonographer registered in vascular and abdominal ultrasound. She attended the Oregon Institute of Technology and developed her vascular scanning skills while serving patients for 20 years at Banner University Medical Center-Phoenix campus. During her tenure, she managed the ultrasound team performing high-risk OB; supporting organ transplant services, vascular and cardiac surgeons, NICU, a stroke center, and a robust interventional radiology team to include ultrasound guidance procedures. Laurie furthered her education by obtaining her Master's degree in Healthcare Administration and was promoted to Senior Manager, serving two additional major medical centers within Banner Health.
Throughout her career, Laurie has had the opportunity to develop students and seasoned technologists by sharing her experiences and enthusiasm for diagnostic imaging and most important, patient care. She continued working as an adjunct lab instructor, serving on multiple steering committees and the advisory board for the ultrasound program at Gateway Community College for much of her career. Laurie contributed to the development of structured reporting of vascular ultrasound findings to improve the quality of the documentation and standardize ultrasound imaging.  She has also successfully managed accreditation and reaccreditation processes for all imaging departments to include Mammography Quality Standards Act (MQSA), American College of Radiology (ACR), and Intersocietal Accreditation Commission (IAC).
Most recently, Laurie made the career choice to immerse herself in ultrasound once again through WCUI, where she serves as Clinical Lab Director – restructuring lab environments to mirror clinical spaces and maximize learning opportunities.
WEBINAR DETAILS:
To sign up, register for the webinar in advance! After registering, you will receive a confirmation email containing information about joining the webinar.
You are invited to a Zoom webinar.
When: May 15, 2020 12:00 PM – 1:30 PM Arizona Time
Topic: Venous Insufficiency
CME Credits: 1.50 SDMS credits
Registration Link: https://wcui.zoom.us/webinar/register/WN_4Y7cTlczRfSYY_2v6hIkwA