This month, WCUI is celebrating 5 years of a wonderful partnership with Peoria MET Academy! Five years ago, Peoria MET brought their first class of medical students to WCUI's original WCUI Phoenix campus to take a tour of our medical imaging labs. Since then, WCUI has hosted field trips for Peoria MET's medical students to visit our campus. During the visits, students tour our labs and get a first-hand experience of what it takes to become a sonographer, MRI technologist, and nurse.
Our Partnership 
Throughout the years, WCUI has donated ultrasound machines to Peoria MET. The ultrasound machines allow their class of over 50 medical students a chance to learn the basics of ultrasound while completing their high school education. By receiving this hands-on experience, Peoria students are able to discover all aspects of the medical field including the exciting field of medical imaging!
During our five-year partnership, WCUI has provided student volunteers to help train Peoria's students and sometimes their other faculty members on the donated ultrasound machines, sharing the amazing feat of seeing with sound.
New Donations & A Tour of the New Campus
In February 2021, we had the opportunity to donate four more ultrasound machines to continue to support Peoria MET programs. After a year of canceled field trips, Peoria MET's Medical Strand Instructor, Kathy Kasney, and two MET students took a tour of the brand new Phoenix campus.
During their visit, Kathy and her students presented the WCUI Phoenix campus with a signed poster and student-made, machine etched tokens of appreciation featuring their logo and ours. A wonderful heartfelt gesture that symbolizes our collaboration with them over the years.
Kathy and her students were able to learn more about our new Practical Nursing program and meet with our Director of Practical Nursing Catherine Jagos. Catherine invited Kathy and her students to practice a few nursing skills in our brand new nursing simulation lab!
We are thrilled to continue this partnership with Peoria MET. Together we help their students gain knowledge and skills to pursue their goals of becoming our future healthcare professionals.
About Peoria MET
Peoria MET is a local Arizona Profesional Academy whose programs allow students to realize their strengths and passions by exploring potential science, engineering, technology, and math (STEM) professions. The MET Professional Academy is designed to motivate students by treating them as working professionals. The programs prepare them for post-secondary education and careers in high-demand STEM fields. You can learn more about Peoria MET by visiting their website (www.peoriaunified.org/MET) and following them on Facebook (@PeoriaMET)and Instagram (@peoriaunifiedmet).
International Women's Day is a global day that celebrates the achievements of women and raises awareness for gender equality. Today and every day, WCUI is celebrating the hundreds of WCUI faculty, staff, students, and alumni that identify as women who have made such a significant impact on our education and healthcare system during the pandemic.
Female Co-Founded
WCUI School of Medical Imaging and Nursing was co-founded over 20 years ago by Myra Chason, BS, BSN, RDMS, a well-known diagnostic medical sonography instructor, and Dr. Neville Smith, M.D., a board-certified radiologist. Myra Chason and Dr. Neville Smith shared one passion and goal, to develop a college that provided the highest quality sonography, magnetic resonance imaging (MRI), and nursing education to our communities. In the beginnings of WCUI, Myra took on teaching lecture and lab courses, helping enroll new students, developing curriculum, all while running a new college in Beverly Hills, California.
Today, she leads three WCUI campuses, now in Los Angeles, California, Ontario, California, and Phoenix Arizona. Program offerings have grown, with eight Bachelors, Associates, and diploma programs, with more on the way. In addition, the curriculum continues to adapt to changes in the industry to support our student's career goals.
Women at WCUI
Every year WCUI is expanding, with additions of new Directors, educators, and staff to support our growth. As of March 2021, 61% of our faculty and staff members at all three WCUI campuses identify as female. Our female-identifying team members are in a range of roles at the corporate and campus level. Including, Campus Directors, Director of Education, Program Directors, Corporate Leaders, Department Directors, Instructors, and more.
According to our September 2020 student population report, 81% of students attending all three WCUI campuses at that time identified as female. Of that 81 percent, 73% identified as a Person of Color (POC). Our female-identifying students were enrolled in full-range of programs including:
Women in Sonographer, MRI, and Nursing Roles
According to the 2020 Bureau of Labor Statistics, in 2020:
84% of employed Diagnostic Medical Sonographers were women, 

71.9% of Cardiovascular Technologists and Technicians were women,
58.8% of Magnetic Resonance Imaging Technologists were women,
and 90% of Licensed Practical and Licensed Vocational Nurses (LPN & LVN) were women. 
Women are dominating the healthcare field. They are the ones on the frontlines protecting our families and friends while risking their own health.
We Support You
WCUI is celebrating these women. They are our WCUI Family and they have made a significant impact on WCUI's education and our healthcare system. We stand with them and support them as we work towards a society of gender equality and recognize their strength. We will continue to work hard to produce a welcome and equal environment for them, to lift them up towards their goals, and break those glass ceilings.
We also want to recognize all the amazing women in the healthcare field for the supportive care they've provided our communities through the pandemic. Women are on the frontlines making a significant impact on the health and minds of our communities. From sonographers to nurses to MRI technologists, to educators, to leaders, and everything in between. We applaud and support the women in our community for their talents, diversity, leadership, and dedication to education and healthcare.
We invite everyone to celebrate these women. Support their career and passion, stand up for them to forge a gender-equal world.
One of the primary goals for WCUI is to promote the use and benefits of ultrasound technology across multiple professions outside of the sonography field. In doing so, our WCUI CME Division has been tasked with building inroads for point-of-care ultrasound education with non-sonographer communities. In October of 2020, WCUI partnered with Rock Run Physical Therapy in Utah to enhance patient care through a Musculoskeletal Ultrasound POCUS Training Course.
Musculoskeletal ultrasound is a powerful tool that physical therapists can utilize in their practice to enhance patient care by immediately determining if a patient is or is not a candidate for physical therapy, immediately determining the severity of a patient's injury, visualizing joints post-treatment sessions, and determining the need for other imaging.
The training with Rock Run focused on upper and lower extremities in musculoskeletal ultrasound and was led by instructor Jeannine Noble PT, RMSK. During the training, Jeannine and the Rock Run Team utilized mediums such as Canvas for didactic material, a hybrid approach consisting of a virtual lab through the use of Butterfly teleguidance, and a hands-on lab training at the Rock Run facility in Roy, Utah.
The training concluded in January of 2021 with rave reviews of the owner of Rock Run, Brandon Hepner. After the course, attendees became comfortable with musculoskeletal ultrasound of the most commonly scanned anatomy, the ability to identify normal and pathological joints on ultrasound, and earned their POCUS Fundamentals Certification and POCUS MSK Certification. We enjoyed our partnership with Brandon and his team and look forward to seeing them continue to utilize these skills in their practice.
As we continue into 2021, WCUI's CME Division will continue to partner with additional physical therapy groups, nationally in Pennsylvania, Florida, and Maryland. As a Certified POCUS Training Provider, the WCUI CME division will work to spread the knowledge of ultrasound and its ability to enhance patient care.
A new year and a new opportunity to get ahead of your CME goals! WCUI's Continuing Medical Education division is offering our first annual 2021 CME Week beginning February 1st through February 5th. The week will hold 5 days of educational webinars with academic leaders in the field that will help you expand your knowledge of ultrasound and how to apply it in your practice. 
Courses include topics in vascular ultrasound, echocardiography, musculoskeletal ultrasound, and breast ultrasound for a total of 9 CME credits approved through the SDMS. Ticket options include access to each day or the full week for only $20 – Purchase Your Ticket Here
SPECIAL GUESTS – DR. JON JACOBSON, DR. ANIL KUMAR, LAURIE BENTSON & MORE
During the full CME Week, WCUI will host Laurie Bentson, MHA, RVT, RDMS, esteemed sonographer, registered in vascular and abdominal ultrasound and Clinical Lab Director at the WCUI Phoenix campus, Dr. Anil Kumar, MD, MRCP, FACC, FSVM, DABVLM, RPVI, RPhS, Director of the Vein Center and Director Cardiovascular Imaging at Dignity Health: Yavapai Regional Medical Center, and many more!
Including a FREE live webinar on Introduction to Musculoskeletal Ultrasound with Dr. Jon A. Jacobson, FACR, FAIUM, FSRU, RMSK, board-certified musculoskeletal radiologist and Professor of Radiology and Director of the Division of Musculoskeletal Radiology in the Department of Radiology at the University of Michigan. To only register for the free webinar on Feb 5th with Dr. Jacobson, select your ticket for Day 5!
See the full schedule and presenters below! 
Start the new year with us and gain the education you need to continue to improve patient care and your community. Swim fast – these tickets won't last long! 
Visit https://wcui.edu/cme/ to learn more about the WCUI Continuing Medical Education Division and our upcoming MSK and POCUS courses designed to help non-sonographers utilize ultrasound in their practices.
Rise and grind, it's time to get those last remaining CME credits before the year comes to an end! Join us on Monday, December 14th at 6:00 pm AZT on Zoom as WCUI Externship Director, Jason Grabham RDCS, FASE, and Dr. Ericka Sheller-McLaughlin from Phoenix Children's Hospital lead a virtual seminar on Fetal Echocardiography: Beyond the Four-Chamber View. The seminar is approved by SDMS and attendees will receive 2 CME credits for participating. 
Purchase Your Ticket Today to Reserve Your Spot!
After purchasing your ticket, please register for the webinar by following the link on the event page. 
WCUI CME Ticket Package:
Ready to crunch those last CME credit goals? Purchase our WCUI CME Ticket Package and gain admission to the webinar plus access to our CME Library where you can earn up to 6.5 CME credits, for a total of 8.5 credits! The WCUI CME Library has access to 3 asynchronous courses, approved by SDMS, so you can take the courses on your own schedule. 
CME Courses Include: 
Let's close out the new year! Get Your Ticket + CME Library Access here: PURCHASE YOUR TICKET HERE 
Learn more about the WCUI CME Division by visiting: wcui.edu/cme/
October marks Medical Ultrasound Awareness Month #MUAM which is held annually to spread awareness of the important role sonographers play in the medical community. The goal is to educate the public about medical ultrasound and its many uses throughout a patient's life. Many people in our community do not realize that ultrasound is utilized in all parts of your life to assess patients from head to toe.
Sonographers are the doctor's eyes. The images they produce can help detect and diagnose life-threatening diseases. Sonographers are there for their patients during the highs and lows of their healthcare journey. From OB to echo, abdominal to musculoskeletal, and beyond, sonographers have impacted someone's life and health.
Ultrasound and the Heart
Ultrasound can be used as a diagnostic or screening tool to confirm medical disorders such as issues in the heart. Echocardiography (heart ultrasound), also known as ECHO, is a common way to evaluate the overall function of the heart. It is used to evaluate the flow of blood through the chambers and valves of the heart. It also assesses the strength of the heartbeat and the volume of blood pumped through. Doppler ultrasound echocardiography is often used for the following:
Heart valve problems, such as mitral valve prolapse or aortic stenosis
Congestive heart failure
Blood clots due to irregular heartbeats such as in atrial fibrillation
Abnormal fluid collections around the heart, such as pericardial effusions
Pulmonary artery hypertension
Ultrasound is also useful in testing and detecting problems with most of the larger bloodvessels in the body. Using Doppler Ultrasound Technology, the flow of blood through the vessels can be observed and measured. The narrowing of vessels (stenosis) or widening of vessels (dilatation/aneurysms) can be detected. Ultrasound testing of blood vessels includes:
Carotid Ultrasound
Abdominal Aorta Ultrasound for Abdominal Aortic Aneurysm
Blood clots in veins
Musculoskeletal Ultrasound
A Musculoskeletal (MSK) Ultrasound is a specialized exam that looks specifically at your muscles and joints. MSK ultrasound technologists have special training in looking at muscles, some ligaments, nerves, and tendons. MSK ultrasound is particularly helpful in the diagnosis of orthopedic and sports injuries, such as rotator cuff tears, and chronic conditions, such as rheumatoid arthritis. Sometimes, pain or injury is triggered by movement, which cannot be captured in a static image. Ultrasound is performed in real time and can provide unique information that cannot be detected by any other imaging method. MSK ultrasound is used to diagnose a wide range of injuries and chronic conditions, including:
muscle tears
tendonitis
bursitis
joint problems
rheumatoid arthritis
and masses such as tumors or cysts. 
Vascular Ultrasound
Sonographers can also specialize in vascular ultrasound, which evaluates the body's circulatory system. Oftentimes, sonographers will utilize Doppler Ultrasound Technology. Doppler ultrasound will be used to observe and measure the flow of blood through the vessels. Vascular ultrasound is often performed to:
help monitor the blood flow to organs and tissues throughout the body.
locate and identify blockages and abnormalities
detect blood clots (deep venous thrombosis (DVT) in the major veins of the legs or arms.
evaluate the success of procedures that graft or bypass blood vessels.
determine if there is an enlarged artery or aneurysm.
evaluate varicose veins.
In children, vascular ultrasound is used to:
aid in the placement of a needle or catheter into a vein or artery to help avoid complications such as bleeding, nerve injury, or pseudo-aneurysm.
and evaluate a connection between an artery and a vein which can be seen in congenital vascular malformations and in dialysis fistula.
Abdominal Ultrasound
Abdominal ultrasound is used to view structures inside the abdomen, such as:
Blood vessels in the abdomen
Gallbladder
Intestines
Kidneys
Liver
Pancreas
Spleen
An abdominal ultrasound can help your doctor evaluate the cause of stomach pain or bloating. It can help check for kidney stones, liver disease, tumors, and many other conditions.
Obstetrics/Gynecologic and Pelvic Ultrasound
Obstetrics and gynecologic ultrasound, while known by many to evaluate a pregnancy, can also assess and produce images of the bladder, uterus, fallopian tubes, cervix, and ovaries. Ultrasound images can be used in gynecologic care to diagnose and help treat many diseases and conditions in the pelvic region.
Ultrasound probes come in many different shapes and sizes. In this part of the field, some transducers are used on the skin of a woman's abdomen, while others are placed inside the vagina by utilizing a transvaginal ultrasound. Transvaginal ultrasound allows the sonographer to get the transducer close to the cervix, uterus, and ovaries which will produce more detailed images to be created.
Ultrasound can also be used to evaluate the:
uterus
bladder
prostate
cysts
kidney or bladder stones
tumors
fibroids
pelvic pain
We are just touching the surface with the use cases of ultrasound and every day there is advancement in the medical field to utilize safer medical imaging alternatives like ultrasound. The number of sonographers needed to support these advancements and support patients will continue to grow. If you've considered a career in sonography, now is the time to pursue it! There is a place in the field for everyone, from sports medicine, children, heart specialists, abdomen, OB/GYN, and more.
WCUI is hosting another virtual CME seminar designed to help you become a more effective preceptor. Whether you are currently a preceptor or interested in learning more about how a preceptor can impact education and the future of healthcare, this seminar is a great opportunity to connect and learn from experts in the field!
Join us on Thursday, September 24th, 2020 at 5:30 pm PST on Zoom as WCUI Externship Director, Jason Grabham RDCS, FASE, and owner of Sounds Sports Imaging and WCUI CME Director, Malka Stromer, MEd, BSc, RDMS, CRGS will lead a virtual seminar on becoming a more effective preceptor.
As a preceptor, it is critical to have a strong relationship with the students you take on during externship. In order to connect with the many new generations entering the field, preceptors must also continue to improve their communication skills, in the same manner, that we adapt to changes or new technology in the industry. In the Student Externship Preceptor Virtual Seminar, we will train attendees in the skills needed to be an effective preceptor through communication, conflict resolution, and building solid relationships with students and the school. In addition, the seminar is approved by SDMS and attendees will receive 2 CME credits for participating.

Register to save your spot today!
https://wcui.zoom.us/meeting/register/tZUrceqprzMuEtM9Wxwd4poF4U24wuPcvKUH
CME COURSE DETAILS:
When: Thursday, September 24th at 5:30 pm PST
Topic: Student Externship Preceptor Virtual Seminar
CME credits: 2 SDMS credits
Meet the Speakers

Jason Grabham, RDCS, FASE
Jason Grabham is a cardiac sonographer registered in pediatric, fetal, and adult echocardiography.  He began his career at the University of Kentucky Medical Center and has spent nearly 30 years in the field. Jason's clinical experience includes leading large, nationally ranked echocardiography programs including Phoenix Children's Hospital and the Cincinnati Children's/Kentucky Children's Joint Heart Program in Lexington.
Throughout his career, Jason has focused heavily on programmatic and community outreach development, quality improvement, and sharing his passion for delivering the highest quality imaging for patients with congenital heart disease.  He is also a reviewer for the Intersocietal Accreditation Commission for pediatric and fetal laboratories and is a Fellow of the American Society of Echocardiography.
Jason has shifted his passion from delivering quality patient care into helping to develop and inspire the next wave of sonographers in his new role as Director of Externship for WCUI's Phoenix campus.

Malka Stromer, MEd, BSc, RDMS, CRGS
Malka Stromer is a registered diagnostic medical sonographer whose clinical skills were fostered at the University Health Network and Mount Sinai's Center of Excellence in Obstetrical Ultrasound, in Toronto, Canada. Malka has spent the past 15 years of her career sharing her enthusiasm for sonography as a professor, first at her alma mater, Mohawk College (the collaborative Mohawk-McMaster Institute for Applied Health Sciences), and then at Gateway Community College in Phoenix, Arizona. She earned her Bachelor of Science and Master's of Education from York University in Toronto, Canada.
Malka has spoken at various professional events and educational institutions on topics including sonography of the bowel and her research in the ethics of obstetrical ultrasound. She has authored a chapter in a sonography text, and has won a research award through the SDMS, and most recently the John and Suanne Rouche Excellence Award through the League for Innovation in the Community Colleges.
Malka is the owner of Sound Sports Imaging, LLC, and together with her colleague Jeannine Noble, now teaches POCUS and MSK ultrasound to health care professionals around the world. In addition, Malka has been leading the CME development program as the newest WCUI CME Director. This year the CMEs have transitioned to an online format with opportunities to join via live webinar or by registering for asynchronous courses. To learn more and register for our current list of asynchronous CME courses fill out the form here: WCUI CME Course Enrollment Form or email CME@wcui.edu
TAKE A CME COURSE ON YOUR OWN SCHEDULE, REGISTER TODAY! 
Last month, WCUI hosted a LIVE CME webinar with guest speakers, Amy Zazerra OB, FE, RVT, and Jason Grabham RDCS, FASE over the topic "Anatomical Survey – A Case Study Analysis of Hypoplastic Left Heart Syndrome". If you missed the opportunity to log in, WCUI is now providing access to the free CME course worth 2.5 CME credits through SDMS! Once you gain access, you will be able to complete the course on your own time.
 The course is a great opportunity for Diagnostic Medical Sonographers and OB/GYNs who are interested in reviewing the importance of the fetal heart views and gain additional knowledge through a case study on hypoplastic left heart syndrome (HLHS). 
When: Anytime! Enroll today & take the course on your own time: 

WCUI CME Course Enrollment Form

 

Topic: Anatomical Survey – A Case Study Analysis of Hypoplastic Left Heart Syndrome

 

CME Credits: 2.5 SDMS credits
GAIN SDMS CME CREDIT & REGISTER FOR THE WCUI WEBINAR TODAY!
WCUI is hosting another LIVE webinar and CME opportunity on Friday, May 15th, 2020 at 12:00 pm AZT. This webinar is designed to develop the technical and cognitive skills required to perform venous insufficiency ultrasound evaluations and/or for assisting patients with treatment/disease management. This CME course is approved by SDMS for 1.50 SDMS credits and Registration is FREE!
The webinar is a great opportunity for Diagnostic Medical Sonography and Cardiovascular Sonography Alumni, and DMS, Cardiovascular and Vascular Sonographers who are interested in expanding their vascular sonography knowledge.
See the details below to register for the webinar in advance! 
ABOUT THE WEBINAR SPEAKER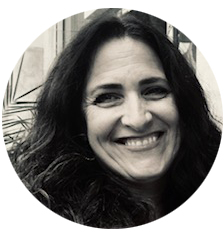 Laurie Bentson, MHA, RVT, RDMS is a sonographer registered in vascular and abdominal ultrasound. She attended the Oregon Institute of Technology and developed her vascular scanning skills while serving patients for 20 years at Banner University Medical Center-Phoenix campus. During her tenure, she managed the ultrasound team performing high-risk OB; supporting organ transplant services, vascular and cardiac surgeons, NICU, a stroke center, and a robust interventional radiology team to include ultrasound guidance procedures. Laurie furthered her education by obtaining her Master's degree in Healthcare Administration and was promoted to Senior Manager, serving two additional major medical centers within Banner Health.
Throughout her career, Laurie has had the opportunity to develop students and seasoned technologists by sharing her experiences and enthusiasm for diagnostic imaging and most important, patient care. She continued working as an adjunct lab instructor, serving on multiple steering committees and the advisory board for the ultrasound program at Gateway Community College for much of her career. Laurie contributed to the development of structured reporting of vascular ultrasound findings to improve the quality of the documentation and standardize ultrasound imaging.  She has also successfully managed accreditation and reaccreditation processes for all imaging departments to include Mammography Quality Standards Act (MQSA), American College of Radiology (ACR), and Intersocietal Accreditation Commission (IAC).
Most recently, Laurie made the career choice to immerse herself in ultrasound once again through WCUI, where she serves as Clinical Lab Director – restructuring lab environments to mirror clinical spaces and maximize learning opportunities.
WEBINAR DETAILS:
To sign up, register for the webinar in advance! After registering, you will receive a confirmation email containing information about joining the webinar.
You are invited to a Zoom webinar.
When: May 15, 2020 12:00 PM – 1:30 PM Arizona Time
Topic: Venous Insufficiency
CME Credits: 1.50 SDMS credits
Registration Link: https://wcui.zoom.us/webinar/register/WN_4Y7cTlczRfSYY_2v6hIkwA
WCUI School of Medical Imaging and Nursing is thrilled to announce the promotion of Laurie Bentson, MHA, RDMS, RVT, to the newly created position of Clinical Lab Director for the Phoenix, Arizona campus. Many WCUI Phoenix sonography students will recognize Laurie as an instructor for a variety of ultrasound classes, such as Physics, Vascular, Abdomen, OB/GYN, and Medical Terminology.
"Since joining our team this past fall, Laurie has demonstrated a continuous and relentless interest in improving the student experience, by enriching their opportunities to hone their critical thinking skills in the labs and providing an outstanding education to the students," WCUI Phoenix campus, Director of Education Maria Walters said.  "We feel very lucky to have her accept this position and look forward to collaborating in shaping the new future of WCUI education."
Laurie Bentson's, MHA, RDMS, RVT Experience
Laurie grew her ultrasound experience while serving patients for 20 years at Banner University Medical Center-Phoenix campus. During her tenure, she managed the ultrasound team performing high-risk OB; supporting organ transplant services, vascular and cardiac surgeons, NICU, a stroke center, and a robust interventional radiology team to include ultrasound-guided procedures. Laurie furthered her education by obtaining her Master's degree in Healthcare Administration and was promoted to Senior Manager, serving two additional major medical centers within Banner Health. In this role, she was responsible for staff development, quality outcomes, and operations for several different modalities to include Interventional Radiology, CT, MRI, Nuclear Medicine, Breast Imaging as well as Ultrasound.  
Laurie Bentson has extensive experience in the educational field as a vascular sonography lab instructor for Gateway Community College.  There she also taught weekend seminars to prepare the students to take their RVT registry.
Congratulations Laurie!
As WCUI Phoenix's newest Clinical Lab Director Laurie is eager to improve WCUI student's learning experiences by continuing to restructure lab environments to mirror clinical spaces and maximize learning opportunities. Congratulations Laurie Bentson! We are excited to see how you will continue to improve WCUI and make your impact on each of our students.
For details about Laurie Bentsons's experience and her new promotions as WCUI Phoenix Clinical Lab Director see the official WCUI press release here: Press Release Laurie Bentson Promoted to Phoenix Clinical Lab Director