WCUI's CME Division wrapped up an active 2020 year with a virtual webinar on Fetal Echocardiography: Beyond the 4-Chamber View. During the 2-hour webinar, speakers Jason Grabham RDCS, FASE, Externship Director at WCUI Phoenix, and Dr. Ericka Sheller-McLaughlin of Phoenix Children's Hospital teamed up to educate attendees on the importance of increasing prenatal detection rates of congenital heart disease and provided a comprehensive overview of the complete fetal echocardiographic evaluation, including normal and abnormal anatomic features and physiology.
This SDMS approved event provided learners with 2.0 units as the year came to a close and rounded out our 2020 CME Library where participants of the webinar and those who completed the library earned 8.5 CME credits.
WHO ATTENDED
The Fetal Echocardiography Live Webinar had a total of 59 attendees and 63 Zoom registrations. Out of that total, 18 were WCUI Alumni and 3 were WCUI Community Partners/Affiliates.
WEBINAR FEEDBACK
After the webinar, we re-connected with attendees to get their feedback on the content, speakers, and how learnings from the activity can directly impact patients in the workplace.
Thoughts on Lead Instructors:
"Fantastic, Very Informative. Thank you!, Material was explained very well."

"Great visuals, clear explanation combined with warmth & professionalism."​

"Excellent job of presenting the material and explaining the various defects in an easy-to-understand way… great pace and easily kept my attention start to finish." ​

"Very detailed and comprehensive, excellent course."
Personal Improvements Attendees Gained from the Course:
"Learning about the outflows. Improved my knowledge of understanding why those images are taken as a technician. Will definitely be useful in my field as I work."​

"Evaluate the fetal heart with further understanding of views beyond the 4-chamber, share this information with 4 other Sonographer's in my office, and increase our detection rate of cardiac defects using extra knowledge shared by this webinar."​

"Purpose of determining fetal cardiac position & importance of high probability of heart defects."
The WCUI Continuing Medical Education Division had tremendous growth this year through the adaptation of webinars during a tough year. The WCUI CME team looks forward to hosting more webinars, in-person and hybrid courses, and more in 2021 starting off with the first annual 2021 CME Week February 1-5. Interested in joining? Purchase your ticket HERE
GAIN TWO CME CREDITS & REGISTER TODAY!
WCUI is hosting another LIVE webinar and CME opportunity on Wednesday, June 17th, 2020 at 3:00 pm PST. This webinar is a focused lecture on the 4-chamber heart and its complexities followed by a case study analysis of hypoplastic left heart syndrome (HLHS), a detailed discussion of the pathology. This CME course is approved by SDMS for 2.0 SDMS credits and Registration is FREE!
 The webinar is a great opportunity for Diagnostic Medical Sonography and OB/GYNs who are interested in reviewing the importance of the fetal heart views and gain additional knowledge through a case study on hypoplastic left heart syndrome (HLHS).
To sign up, register for the webinar in advance! After registering, you will receive a confirmation email containing information about joining the webinar.
WEBINAR DETAILS:
When: June 17, 2020, 3:00 PM Pacific Standard Time
Topic: Anatomical Cardiac Survey – The Four Chamber View; Case Study Analysis of Hypoplastic Left Heart Syndrome
CME Credits: 2.0 SDMS credits
Register in advance for this webinar, by following this link: https://wcui.zoom.us/webinar/register/7015913976591/WN_UGG0XKHfTa6QYzNNrMzi4w 
MEET THE GUEST SPEAKERS
See our video on IGTV introducing Amy and Jason and learn more about the upcoming webinar!

Amy Zazzerra, OB, FE, RVT
Amy Zazzera is a Registered Diagnostic Medical Sonographer at SanTan Perinatal. She attended Gateway Community College in Phoenix, Arizona, where she received her Associates in Applied Sciences (AAS) in May 2017. Her current registries include Obstetrics and Gynecology, Fetal Echocardiography (FE), Vascular Technology (RVT), and Abdomen/Small parts. 
Amy received her first position as a sonographer in Maternal-Fetal Medicine. She worked at a very busy clinic in downtown Phoenix where she developed a passion for high-risk obstetrics. Here, she worked to earn certification in CLEAR Cervical Length, Nuchal Translucency, and Nasal Bone.  As her experience grew, so did her fascination with the fetal heart and its complexities. By the end of 2019, she earned her credential in fetal echocardiography. She enjoys working with and continuously learning from her perinatologist, colleagues, and patients. 

Jason Grabham, RDCS, FASE
Jason Grabham is a cardiac sonographer registered in pediatric, fetal, and adult echocardiography.  He began his career at the University of Kentucky Medical Center and has spent nearly 30 years in the field. Jason's clinical experience includes leading large, nationally ranked echocardiography programs including Phoenix Children's Hospital and the Cincinnati Children's/Kentucky Children's Joint Heart Program in Lexington.
Throughout his career, Jason has focused heavily on programmatic and community outreach development, quality improvement, and sharing his passion for delivering the highest quality imaging for patients with congenital heart disease.  He is also a reviewer for the Intersocietal Accreditation Commission for pediatric and fetal laboratories and is a Fellow of the American Society of Echocardiography.
Jason has shifted his passion from delivering quality patient care into helping to develop and inspire the next wave of sonographers in his new role as Director of Externship for WCUI's Phoenix campus.
GAIN SDMS CME CREDIT & REGISTER FOR THE WCUI WEBINAR TODAY!
WCUI is hosting another LIVE webinar and CME opportunity on Friday, May 15th, 2020 at 12:00 pm AZT. This webinar is designed to develop the technical and cognitive skills required to perform venous insufficiency ultrasound evaluations and/or for assisting patients with treatment/disease management. This CME course is approved by SDMS for 1.50 SDMS credits and Registration is FREE!
The webinar is a great opportunity for Diagnostic Medical Sonography and Cardiovascular Sonography Alumni, and DMS, Cardiovascular and Vascular Sonographers who are interested in expanding their vascular sonography knowledge.
See the details below to register for the webinar in advance! 
ABOUT THE WEBINAR SPEAKER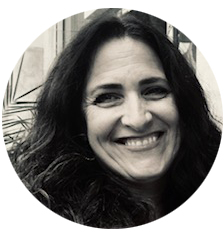 Laurie Bentson, MHA, RVT, RDMS is a sonographer registered in vascular and abdominal ultrasound. She attended the Oregon Institute of Technology and developed her vascular scanning skills while serving patients for 20 years at Banner University Medical Center-Phoenix campus. During her tenure, she managed the ultrasound team performing high-risk OB; supporting organ transplant services, vascular and cardiac surgeons, NICU, a stroke center, and a robust interventional radiology team to include ultrasound guidance procedures. Laurie furthered her education by obtaining her Master's degree in Healthcare Administration and was promoted to Senior Manager, serving two additional major medical centers within Banner Health.
Throughout her career, Laurie has had the opportunity to develop students and seasoned technologists by sharing her experiences and enthusiasm for diagnostic imaging and most important, patient care. She continued working as an adjunct lab instructor, serving on multiple steering committees and the advisory board for the ultrasound program at Gateway Community College for much of her career. Laurie contributed to the development of structured reporting of vascular ultrasound findings to improve the quality of the documentation and standardize ultrasound imaging.  She has also successfully managed accreditation and reaccreditation processes for all imaging departments to include Mammography Quality Standards Act (MQSA), American College of Radiology (ACR), and Intersocietal Accreditation Commission (IAC).
Most recently, Laurie made the career choice to immerse herself in ultrasound once again through WCUI, where she serves as Clinical Lab Director – restructuring lab environments to mirror clinical spaces and maximize learning opportunities.
WEBINAR DETAILS:
To sign up, register for the webinar in advance! After registering, you will receive a confirmation email containing information about joining the webinar.
You are invited to a Zoom webinar.
When: May 15, 2020 12:00 PM – 1:30 PM Arizona Time
Topic: Venous Insufficiency
CME Credits: 1.50 SDMS credits
Registration Link: https://wcui.zoom.us/webinar/register/WN_4Y7cTlczRfSYY_2v6hIkwA