Attention WCUI Alumni! Did you hear the news in the Summer 2020 Alumni Newsletter? The WCUI Alumni team is hosting the first of many more Alumni Workshops designed to help you succeed in your career. On Monday, September 28th at 6:30 pm PST attendees of the free virtual event will learn to brand the most important product online, THEMSELVES! Career development and professionalism expert, Anthony Sharp, will lead a discussion on using online platforms like LinkedIn to show potential employers the value you bring to the table.
In the time of COVID, more and more employers are using online resources to find their perfect candidates, so now is the time to make sure you are prepared! Register here today!
Didn't receive the digital alumni newsletter? Don't miss out on all the benefits of being a WCUI Alumni! Send your updated contact information to alumni@wcui.edu and the WCUI Alumni team will put you on the list to hear about job opportunities, new workshops, CME courses, future alumni newsletters, and more!
Meet the Speaker
Anthony Sharp, CPI-NCCT, MA, BS
LA Director of Career Services, Ethics and Leadership Instructor
Anthony Sharp is the Director of Career Services at the WCUI Los Angeles campus for the past 4.5 years. He also teaches Ethics and Leadership to the Bachelors students. He brings 10+ years of experience in Career Counseling & Advisement. He has worked with a diverse population of job seekers including at-risk students, adults, college students, International Students (ESL), LGBTQ, and ex-offenders. He enjoys educating and entertaining job seekers to motivate them back to work. Guess you can call him an "Edutainer".
Anthony has taught several workshops in the following areas:  Soft Skills, Navigating the job search process, Social Media, Job interviewing, Résumé/Cover Letter Composition, just to name a few.  Anthony exudes passion and a theatrical energy that impacts everyone.  He is an investor, motivator, and empower-er of people.  Anthony has committed his life to cheerlead individuals on during their job search and let them know that no matter the challenge or how many NO's you receive, you will obtain your "YES!"
Read Anthony's latest article on career development and finding your "Yes!" in the Summer 2020 Alumni Newsletter
GAIN SDMS CME CREDIT & REGISTER FOR THE WCUI WEBINAR TODAY!
WCUI is hosting another LIVE webinar and CME opportunity on Friday, May 15th, 2020 at 12:00 pm AZT. This webinar is designed to develop the technical and cognitive skills required to perform venous insufficiency ultrasound evaluations and/or for assisting patients with treatment/disease management. This CME course is approved by SDMS for 1.50 SDMS credits and Registration is FREE!
The webinar is a great opportunity for Diagnostic Medical Sonography and Cardiovascular Sonography Alumni, and DMS, Cardiovascular and Vascular Sonographers who are interested in expanding their vascular sonography knowledge.
See the details below to register for the webinar in advance! 
ABOUT THE WEBINAR SPEAKER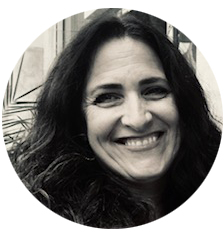 Laurie Bentson, MHA, RVT, RDMS is a sonographer registered in vascular and abdominal ultrasound. She attended the Oregon Institute of Technology and developed her vascular scanning skills while serving patients for 20 years at Banner University Medical Center-Phoenix campus. During her tenure, she managed the ultrasound team performing high-risk OB; supporting organ transplant services, vascular and cardiac surgeons, NICU, a stroke center, and a robust interventional radiology team to include ultrasound guidance procedures. Laurie furthered her education by obtaining her Master's degree in Healthcare Administration and was promoted to Senior Manager, serving two additional major medical centers within Banner Health.
Throughout her career, Laurie has had the opportunity to develop students and seasoned technologists by sharing her experiences and enthusiasm for diagnostic imaging and most important, patient care. She continued working as an adjunct lab instructor, serving on multiple steering committees and the advisory board for the ultrasound program at Gateway Community College for much of her career. Laurie contributed to the development of structured reporting of vascular ultrasound findings to improve the quality of the documentation and standardize ultrasound imaging.  She has also successfully managed accreditation and reaccreditation processes for all imaging departments to include Mammography Quality Standards Act (MQSA), American College of Radiology (ACR), and Intersocietal Accreditation Commission (IAC).
Most recently, Laurie made the career choice to immerse herself in ultrasound once again through WCUI, where she serves as Clinical Lab Director – restructuring lab environments to mirror clinical spaces and maximize learning opportunities.
WEBINAR DETAILS:
To sign up, register for the webinar in advance! After registering, you will receive a confirmation email containing information about joining the webinar.
You are invited to a Zoom webinar.
When: May 15, 2020 12:00 PM – 1:30 PM Arizona Time
Topic: Venous Insufficiency
CME Credits: 1.50 SDMS credits
Registration Link: https://wcui.zoom.us/webinar/register/WN_4Y7cTlczRfSYY_2v6hIkwA
GAIN CME* CREDIT & REGISTER FOR THE WCUI MRI WEBINAR TODAY!
WCUI is hosting a LIVE webinar and CME opportunity on Thursday, April 16th, 2020 at 4:00 pm AZT. SDMS (Society of Diagnostic Medical Sonography) has approved the webinar for CME credit! The webinar will cover brain cross-sectional anatomy, including, explaining the sectional anatomy landmark approach, describing major divisions of the brain, and more!  The registration fee is waived for current WCUI students, alumni and affiliate partners.
This webinar is a great opportunity for MRI Alumni in need of registry review and Diagnostic Medical Sonography Alumni who are interested in pursuing the pediatric registry exam.
ABOUT THE WEBINAR SPEAKER
John P. Lampignano is an Associate Professor in the Department of Radiologic Sciences at Boise State University. For 35 years, John taught in the Medical Imaging program at Gateway Community College in Phoenix, Arizona. John performed radiography for the Arizona State University Sports Medicine department for 10 years and was the lead technologist for the Arizona Cardinal Football team for 25 years. John Lampignano is also the co-author of "Radiographic Positioning and Related Anatomy", which is going into its 10th edition this year.
John earned his Academic Associate of Science in Radiologic Technology from Gateway Community College, his Bachelor of Science in Education from Weber State University, and his Masters in Education in Educational Technology from Arizona State University.  He was awarded his ARRT credentials in Radiography and Computed Tomography.
WEBINAR DETAILS:
To sign up, register for the webinar in advance! After registering, you will receive a confirmation email containing information about joining the webinar.
You are invited to a Zoom webinar.
When: Apr 16, 2020 04:00 PM Arizona
Topic: Brain Cross-Sectional Anatomy
Register in advance for this webinar:
https://zoom.us/webinar/register/WN_chAlXc0rSE-kEksSweDl5w