WCUI Helps 144 Arizona Veterans and Their Families at the MC StandDown
In mid-January, WCUI School of Medical Imaging and Nursing had the honor of participating in the Maricopa County StandDown event in Arizona to serve our veterans and their families in our community. The Maricopa County StandDown, is part of the Arizona Veterans StandDown Alliance (AVSA) program, that provides events open to ALL US military veterans and their families to connect them to critical supportive services. These services include VA and DES Benefits assistance, medical, vision, dental, and behavioral health services, substance abuse assistance, housing assistance, employment services, education services/opportunities, pet care, haircuts and hygiene and more! 
The AVSA is a program of the Arizona Housing Coalition which holds annual events and resource fairs in 13 of Arizona's 15 counties, including the nation's largest event of its kind in Maricopa County. In 2019, the Maricopa County StandDown served 1,858 veterans and their families! And this year, the Maricopa County StandDown served a record number of 2,212 veterans and their families!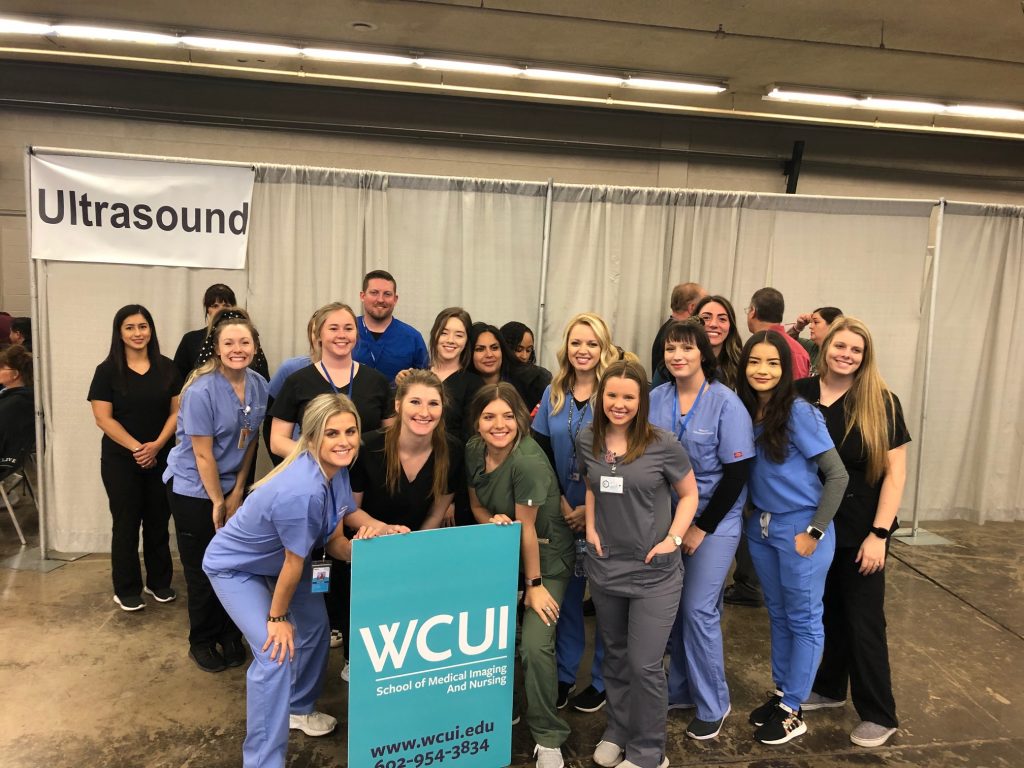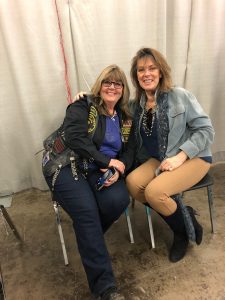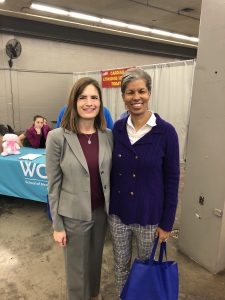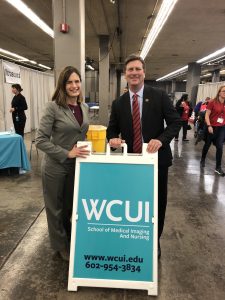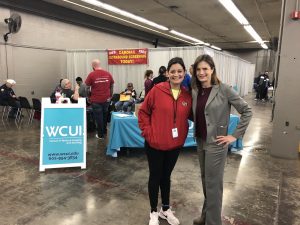 Our WCUI staff and students continue to participate in the Arizona StandDown events every year, with 2020 being no exception. This year's event lasted for two days, with a total of 43 diagnostic medical sonography and cardiovascular sonography students and 7 staff members volunteering to provide free ultrasound screenings for veterans and their families. Through their combined efforts they were able to help a total of 144 patients, getting approximately 6 screenings each, for a total of 868 ultrasound procedures!
We want to share a BIG thank you to Karla Navarrete from ABC15 Arizona, Director Wanda Wright of the Arizona Department of Veterans' Services, and Congressman Greg Stanton for stopping by our booth. We appreciate your support of WCUI and our veterans at the event.
Volunteer opportunities like the 2020 Maricopa County StandDown event, allow WCUI to not only provide our students with real-world experience in the field but to help others in need. We love having the opportunity to help our community, especially our veterans and their families. We are proud to be a certified veteran supportive campus and will continue to support events like the Arizona MC StandDown to continue to help the Arizona veterans, their families, and more in the future.
To learn more about the Arizona Veterans StandDown Alliance (AVSA) program check out their website: https://www.azhousingcoalition.org/avsa.html
For details about this and past MC StandDown events visit their website: https://www.azhousingcoalition.org/mcstanddown.html 
To see the full 2020 Maricopa County StandDown Report by the AVSA visit: https://www.azhousingcoalition.org/uploads/1/2/4/9/124924903/2020_maricopa_county_standdown_report.pdf 
Edited February 27, 2020, to include the new numbers from the 2020 Maricopa County StandDown Report by AVSA